We made it to Labor Day! But before I get there, I forgot to put this picture up in the blog before. I love dressing Mallory up to go to church. She has the prettiest dresses to wear. This Sunday, she wore shoes for the first time! Yes, shoes! Since it's been 100 degrees or more forever, there's been no need for them but I knew she had shoes to go with this dress and she looked so cute!
She wasn't too sure what to think of them and kept kicking one of them off but she looked great!
Ok, now to Labor Day! What did we do? Hung out with family and friends! We enjoyed having my parents, Cooper, Jill, Rob, Stephanie, Caleb and Cade all over for hamburgers and hot dogs.
All the guys and Mallory eating and watching the Rangers play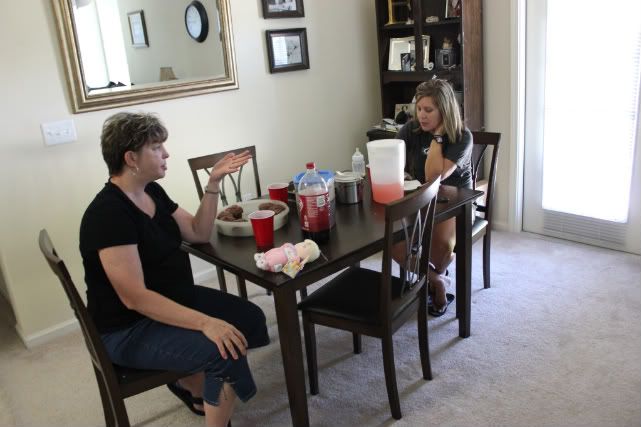 Us girls stayed in the dining room to talk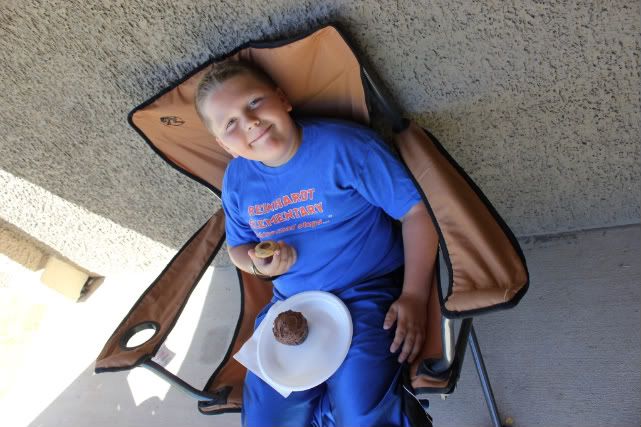 Cade sat outside and ate because he LOVED the weather!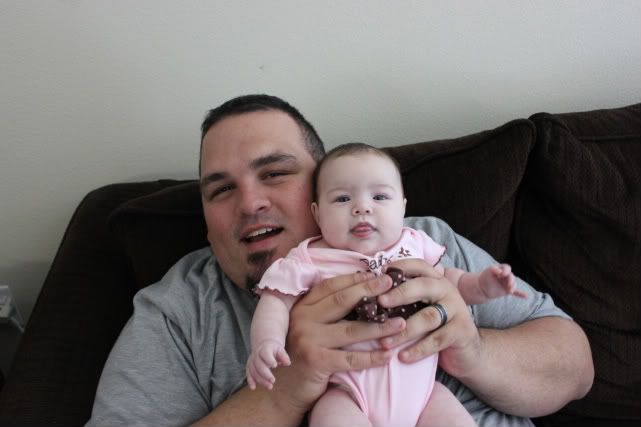 Mallory got her picture taken too, first with Dad
Then, with Cousin Caleb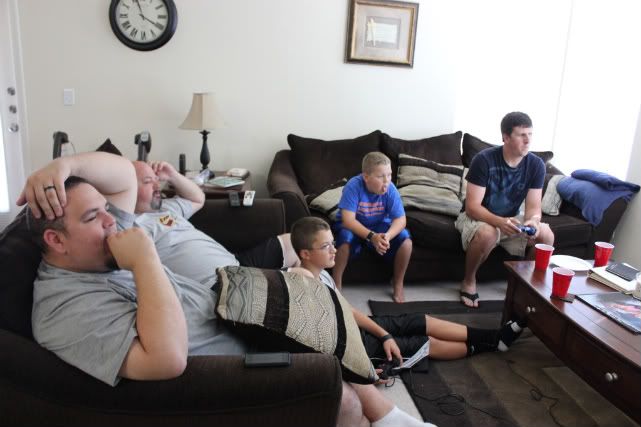 Later our friends, Cooper and Jill, came over and the Playstation came out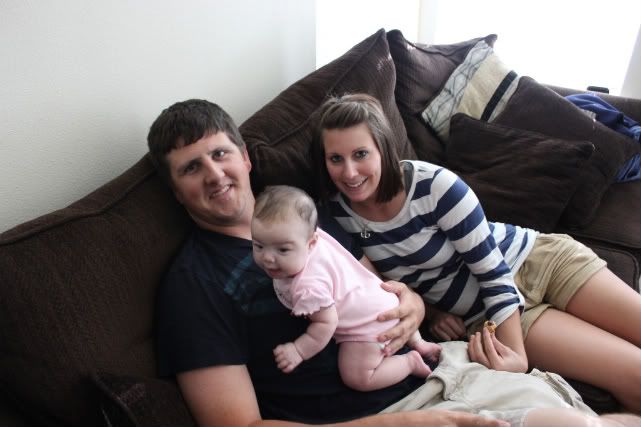 After everybody ate, my parents, Rob, Steph, and the boys left and we hung out with Cooper and Jill. Mallory slept most of the afternoon but decided to wake up to see her friends.
It was a simple, relaxing day with family and friends. We are so blessed! I tried to take it all in because I know soon, I'll be hitting the road and it will be a busy time. And this concludes our Labor Day Weekend blogs. Thank you for reading!