Saturday morning, we got up when Mallory got up - about 7am. She ate and then we all went back to sleep and enjoyed a little more time sleeping in. Saturday afternoon, we headed to my cousin's wedding. My cousin Tyson, married his fiancee Tori at his Uncle's house and it was really simple & nice.
My aunt had asked me if I would take pictures for the wedding. Now, I am by no means a professional photographer and I am the first to say that just because you have a nice camera, doesn't make you a professional either. I agreed though and hope I did a good job for them. I don't know how the professionals do it too, my feet hurt after 1 hour. lol.
My uncle Paul married Tyson & Tori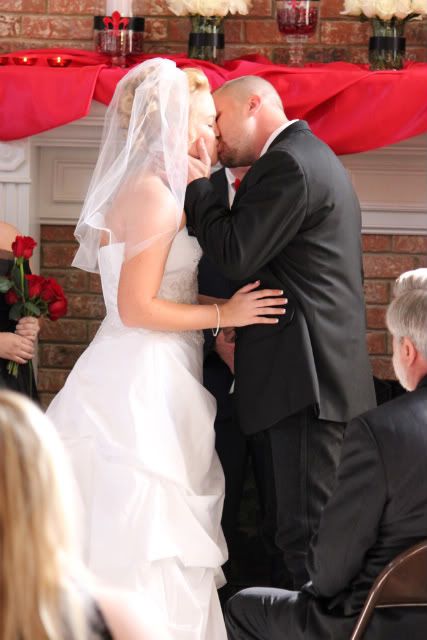 The happy couple
Tori has a one year old little boy, Aiden, and I love how this pic turned out of him walking to her after the ceremony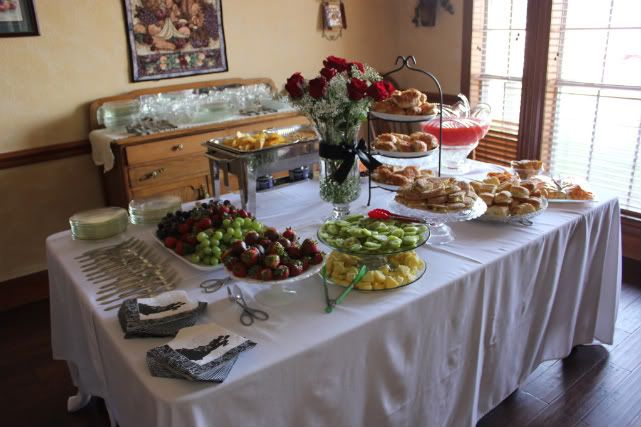 All the yummy food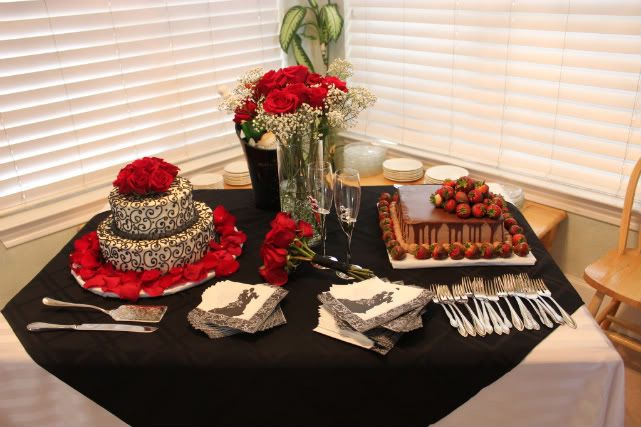 The cakes were wonderful


Cutting the cake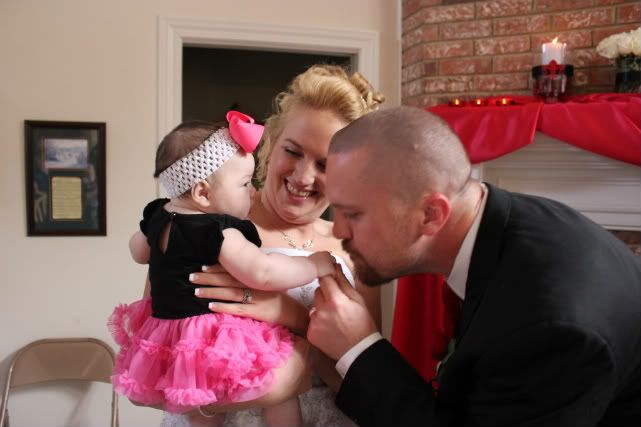 Great picture of Tyson, Tori & Mallory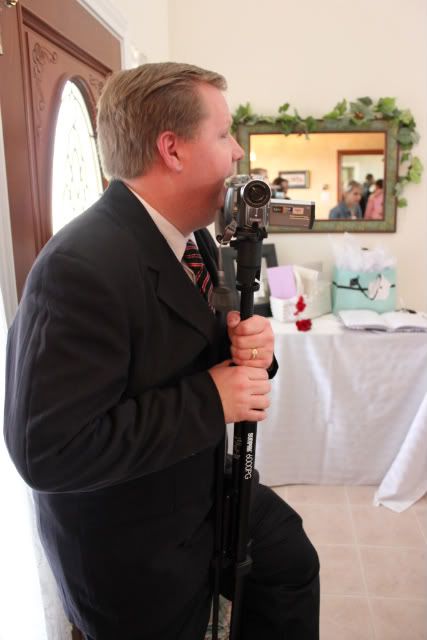 My crazy cousin, Chris, was the videographer for the wedding. He videoed Brian and I's wedding and I love how it turned out. He's a real pro


And I had to include a picture of the nieces and Chris's son, Andrew. They had a lot of fun with the fake rose petals.

We enjoyed the wedding and seeing our family. I love whenever we can all get together!
Sunday, we went to church and got to see our friends - The McIntire's son, Blake, get baptized. We then went to El Chico to eat with our Sunday School class. We are so blessed to serve with them. After lunch, Brian and our Sunday School teacher, Phil, headed to the hospital to see our friend, Ryan Ivey. Ryan was water skiing on Saturday and fell. He started feeling bad and Sunday morning he went to a local hospital, then they careflighted him to a better hospital equipped to treat him. He had a lot of internal bleeding from his ruptured spleen. They removed his spleen and he is recovering now and will be in the hospital for a couple of more days. Please keep the Iveys in your prayers. Ryan & Kati have been great friends to us and we know they are relying on God throughout this whole ordeal.
That was our Saturday & Sunday of Labor Day weekend. What did we do on the actual Labor Day? See tomorrow!