We had a great Labor Day weekend! We did so much that I had to divide it into 3 blogs. Our weekend started off Friday night in Wills Point watching our good friend, Cooper, coach. This is his first year coaching and he is the receiver's coach in WP. You know there is nothing better than Friday Night Football in Texas!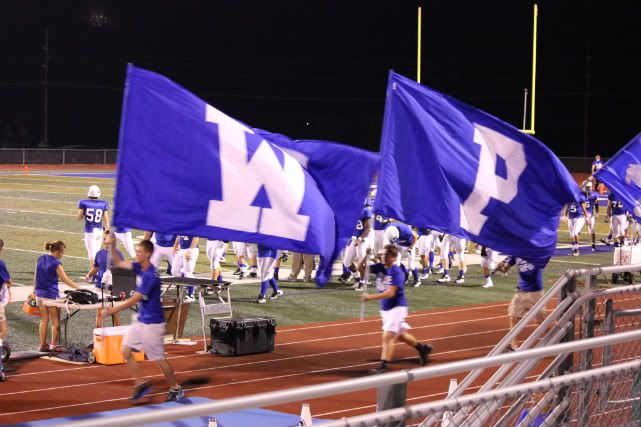 Brian pointing to Cooper in the coach's photo in the program
Jill, the coach's wife. She's been a coach's kid all her life and now she starts her new role as the coach's wife.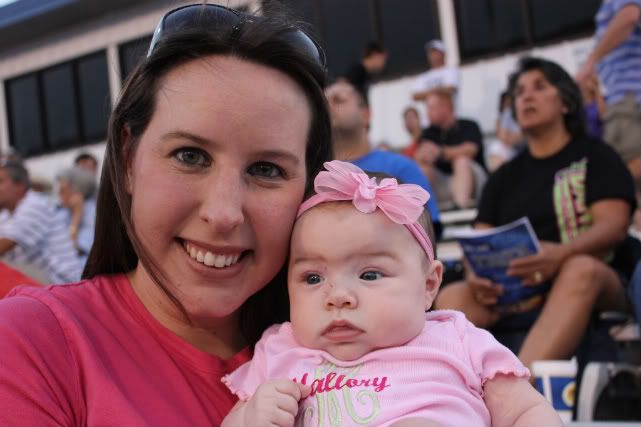 Me and Mallory
Mallory enjoyed her first football game. I think it was sensual overload. She didn't know what all to look at it but she did a great job and took it all in. She was so excited to be there that as soon as we sat down at the game, she went to the bathroom all over me :) Thankfully it was just #1 so Dad took her back out to the truck to change her. All I could do is just laugh - love that little girl!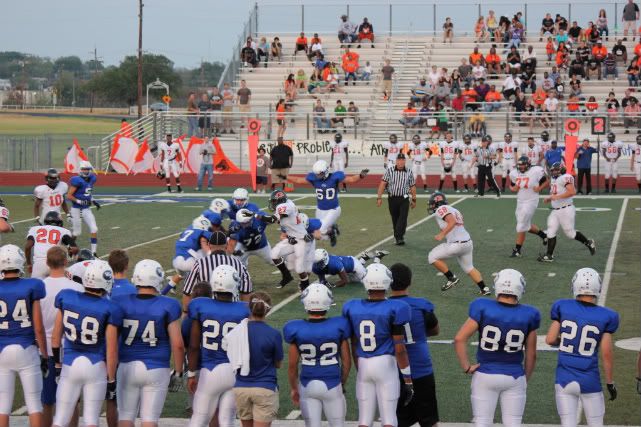 This is after WP made a field goal putting them up 3-0, that's all they would need!
Daddy and daughter enjoying their first of many football games together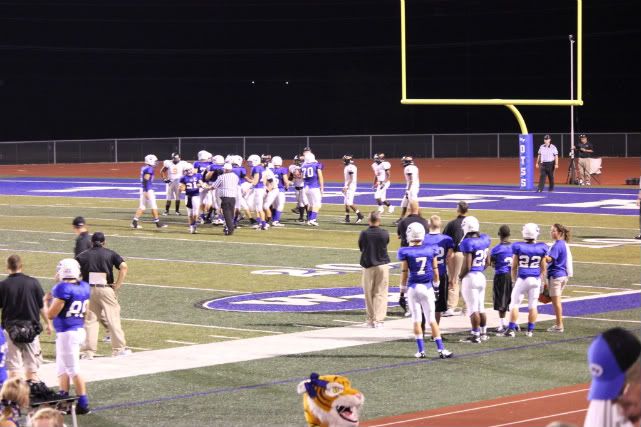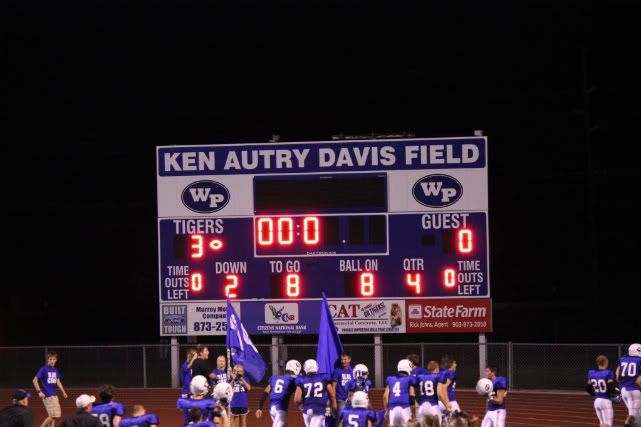 Wills Point 3, Gladewater 0


Coach Crowell with one of his biggest fans after the game! He won his first game as a coach - Way to go Cooper!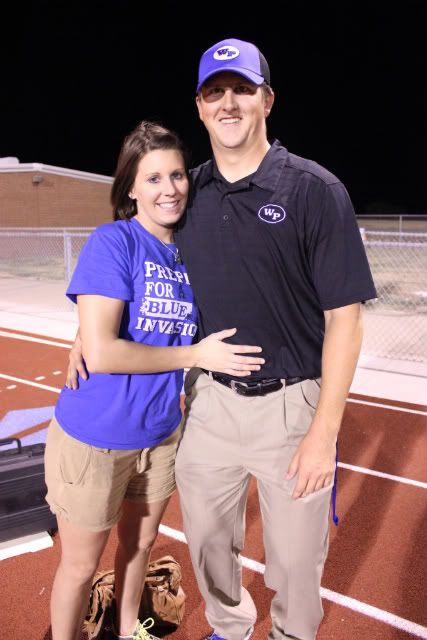 The Crowells
Brian and I had such a good time at the game. I was really looking forward to going to start the weekend off right after a long/hard week. We cheered Coop on with Jill and Cooper's dad, Scott. We look forward to cheering him on at more of his games in the future. It was a great night!