My wonderful husband decided to take off Friday so we could spend the day together before I had to go back to work on Monday. I was so happy he did because I was looking forward to spending time with them all day before the busyness of work starts again.
We started out by going to the Vera Bradley store. I had gotten a gift card there for my birthday so I was able to get a pretty bag to carry my new camera Brian had gotten me. I love it! We had wanted to go to In-n-Out since it opened but finally were able to go on Friday.
In-N-Out in Allen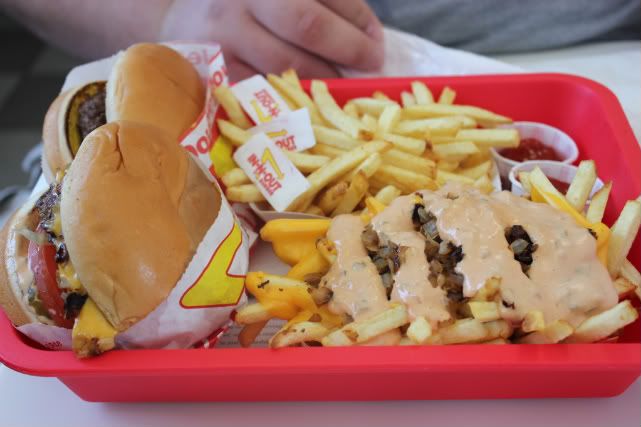 Yes, animal style on the burger and fries


Brian was happy about his burger


I was very happy about it too!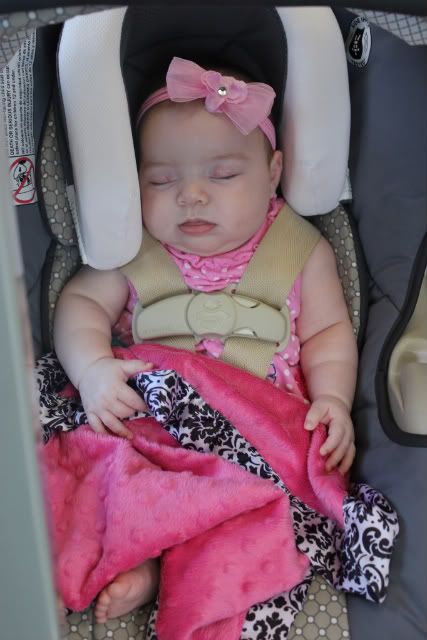 Mallory was the most excited about being there :)


Now time to put the hat on!


And when missy woke up, we put a hat on her too!
After we got done eating at In-N-Out, we head over to the Allen Outlet Mall. I was able to get my new Sketchers that I wear every event season. It was a good afternoon of food and shopping with my family!