Sunday morning, we headed to my brother's church to witness my niece be dedicated. We were happy that we could go and hopped in the car with my parents and headed that way!
Eva is getting ready for her big moment. Her dress was sewn by my sister-in-law, Kate's, mother. It was really pretty.
Both sets of grandparents joined Ryan, Kate and Eva at the front of the church for the dedication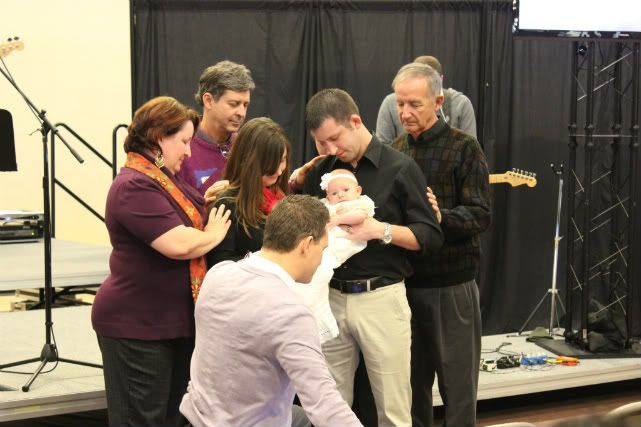 Eva didn't close her eyes during the prayer but it was ok :)
Mallory sat with my Mom most of the church service and she did a good job. She wanted to make noise a couple of times because at home, she can just do it but this was the first time she was ever told to shush. Probably won't be last :)

The Bradley family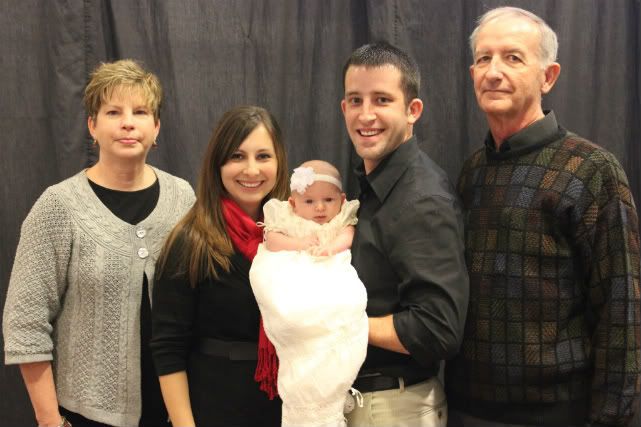 My parents with Ryan, Kate and Eva

And now, all of us!

After the church service, we headed over to Mi Cocina to eat lunch. It was so coooold out side so Mallory had to put her toboggan on.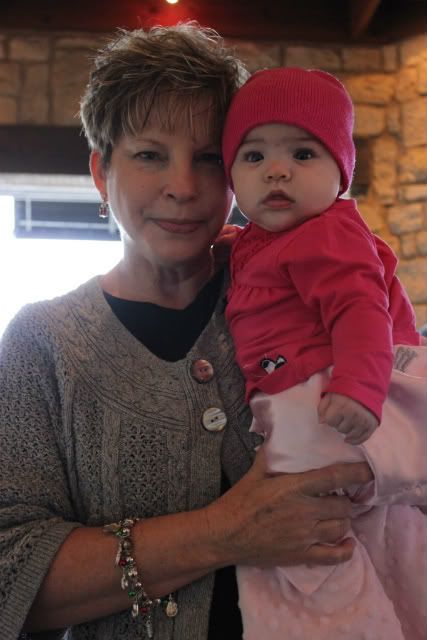 Nana and Mallory all bundled up

Brian and Eva
Happy Dedication Eva! We will be praying for you and we glad we could be there with you!