I decided to break up the Christmas blogs by part 1 being with my side of the family, part 2 being Christmas morning and part 3 being with Brian's side of the family.
Christmas Eve night we headed over to Rob & Stephanie's to celebrate Christmas with them. Stephanie made chili and more and all the food was great!
Mallory couldn't wait to show Auntie her Christmas onesie that she had gotten passed down from our friend, Emmalyn.

I think Auntie liked it!
After eating, we knew it was time for presents! Mallory got some great gifts but this is what happens when you take the paper away from her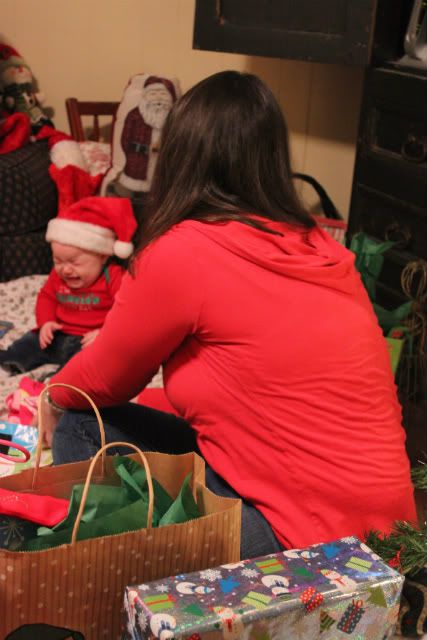 She was not happy but we had many more presents to open, we had to move on :)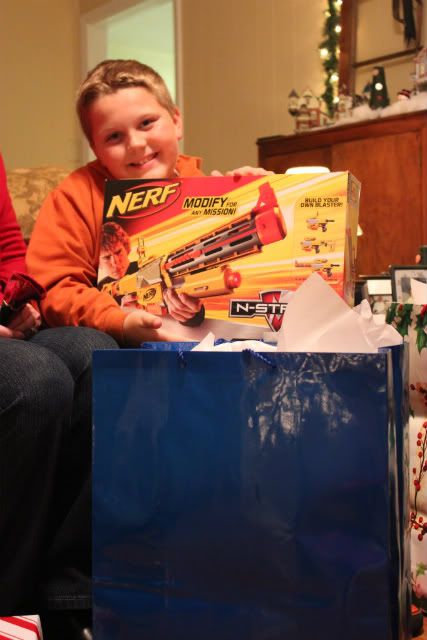 Cade was excited about his new Nerf gun!

More Rockwall orange for Caleb
Caleb and Cade were excited to shop for their B and they got him some great gifts:

A construction hat, some duct tape, some bungee cords and some Princess Wall Art - he loved it!
Christmas afternoon, we headed over to Brian's aunt and uncle's house
Mallory and her great-grandmother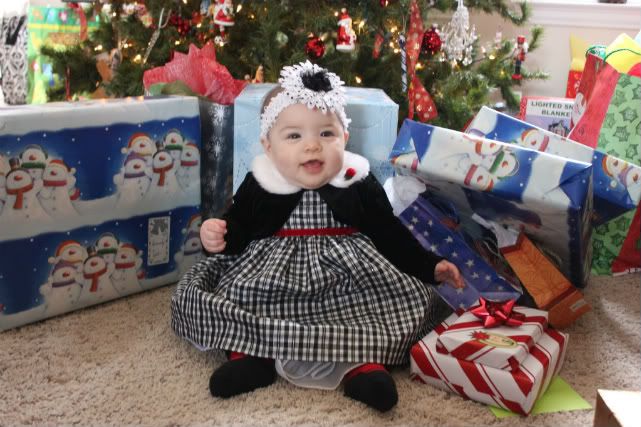 Such a happy girl on Christmas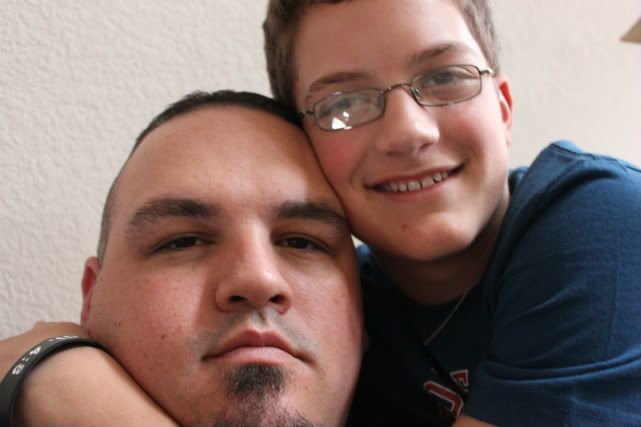 This is what happens when you give Brian the camera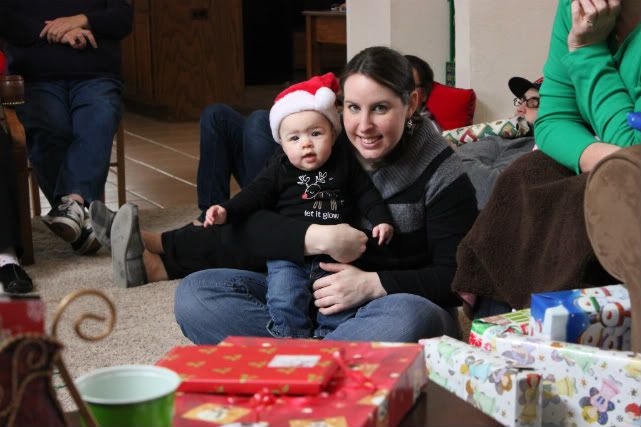 Mallory and I ready to open her gifts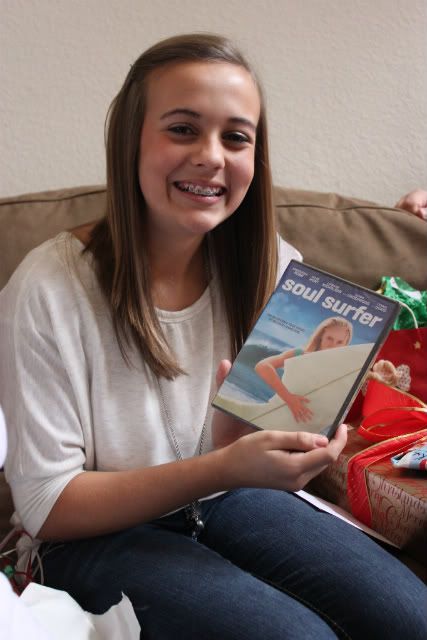 Brian's cousin, Kennedy
Brian's cousin, Stephanie and her boyfriend Josh invited a friend of theirs, Bob, over for Christmas because she knew he didn't have anywhere to go on Christmas day. He was so nice and I'm so glad he came!
Stephanie and Bob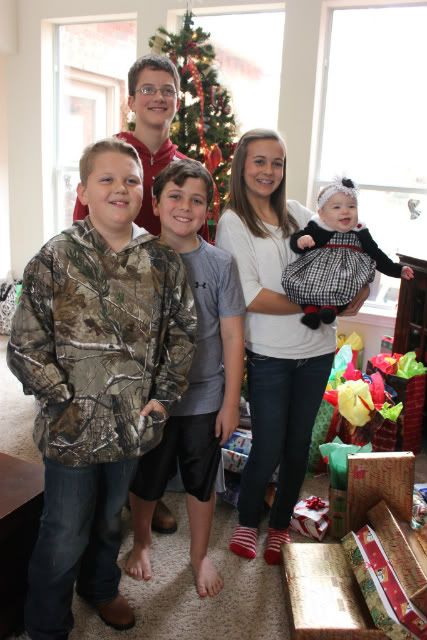 The Grandchildren and Great-Granchildren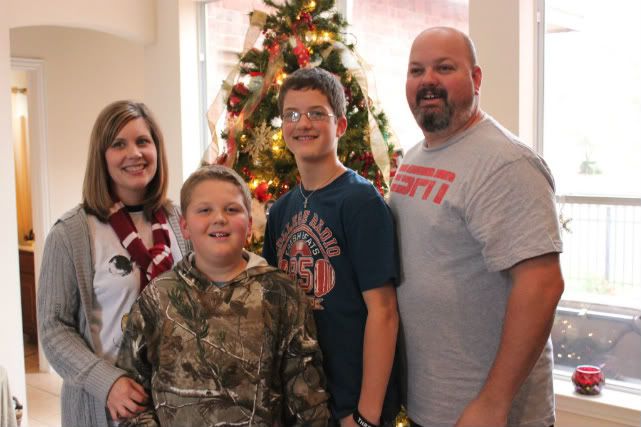 The Estes Fam
The Barnett Family
The Miller Family

All of the Estes'

Yes, by this time, Mallory was ready to strip down and get comfortable.

This wraps up our 2011 Christmas. We enjoyed every minute we were able to spend with our family. We are so blessed and this is truly a Christmas we will never forget!