Last night we headed over to our friend's, Nancy's house to hear if our friends Cooper and Jill are having a boy or a girl. It was my first Gender Reveal Party and I couldn't wait to find out!

Nancy holding her new grandson, Kamdyn, born in October. She couldn't wait to see what her newest grandbaby would be
Brian and Mallory were ready to know too...
My BFF Julie Face Timed on my phone so she could see what the baby would be
Jill told me she found this reveal idea on Pinterest. When they opened the box, pink or blue balloons would come out and that's how we would know what Baby Crowell was!
Here we go...
And as the great photographer I am, haha, I got one little pink balloon at the top of photo. Good timing!
They are having a GIRL!!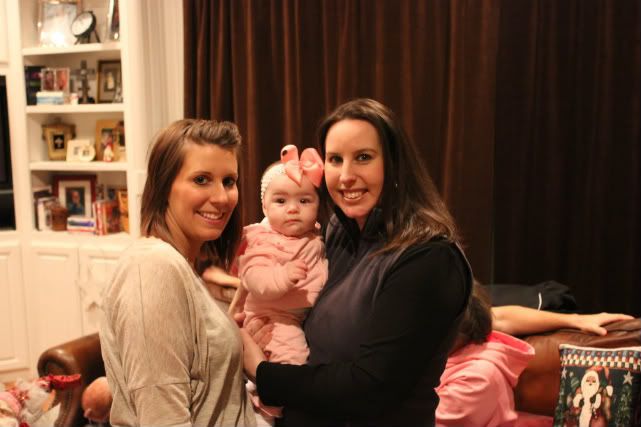 Mallory and I cannot wait to meet Baby Girl Crowell! No name has been agreed upon yet but that's ok! We are so excited for our friends and this new life coming in June!