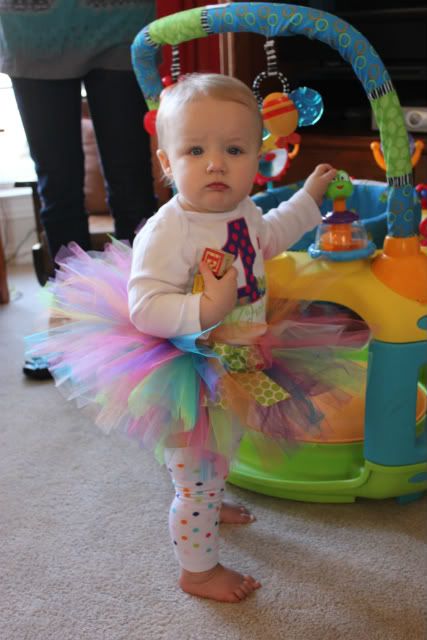 Saturday morning we headed to Mallory's BFF Karlyn's 1st birthday party. She was dressed in her cute 1st birthday outfit above.
I was excited that this would be Mallory's first birthday party to go to. And especially the first of Karlyn's birthday parties. We've look forward to this day for a while.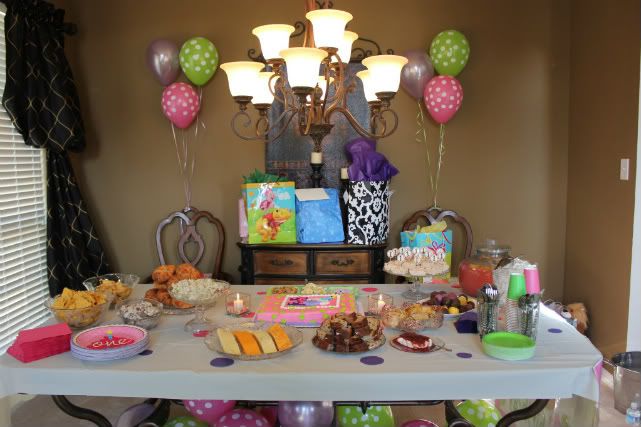 Kati did a great job of decorating and all the food was so good.


Love the cake!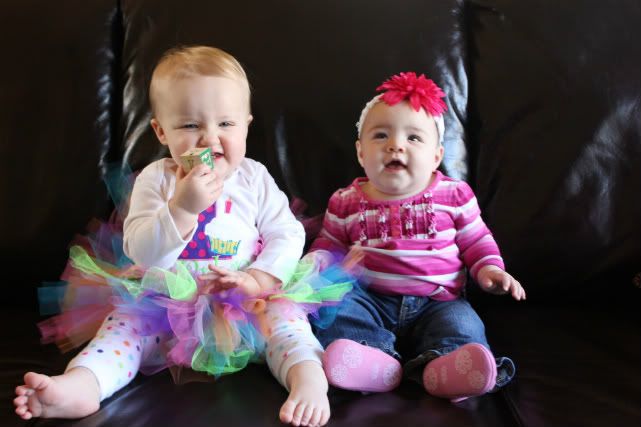 Karlyn and Mallory ready to party!


She was telling her Happy Birthday :)


Look at all those presents...where to begin??


Here we go!


Mallory loved playing with the ribbon the whole time. I love that it doesn't take much to entertain her. Look at her smile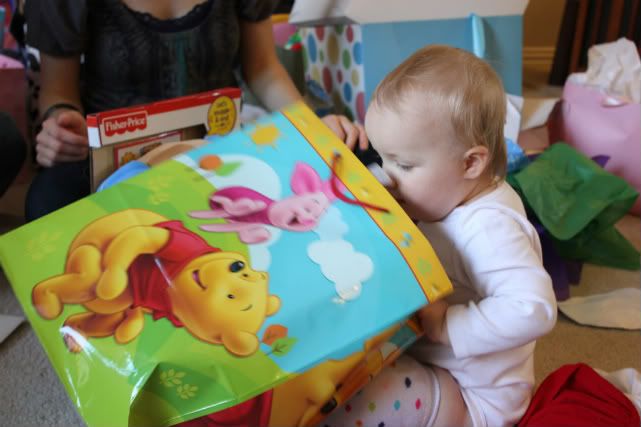 Is that all of the presents???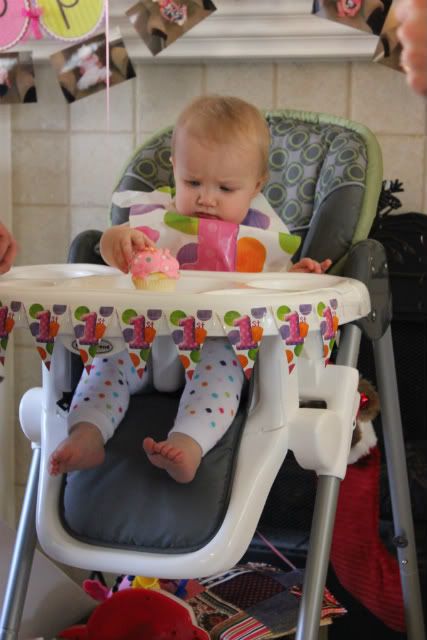 Now it was time for the birthday girl and her cake. We sang to her and then it was time to eat!


And it was good!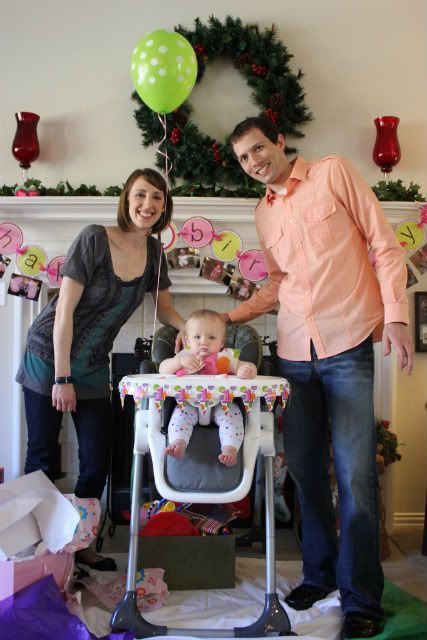 Our good friends, The Iveys


I love that we get to share this time with our daughters together. It is truly a great gift.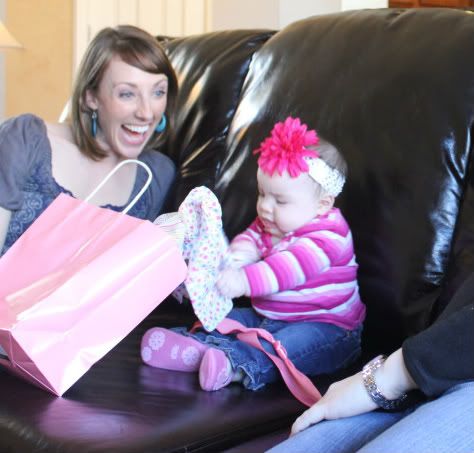 And Kati was sweet to give Mallory a party gift. She loved it!
Happy Birthday Karlyn! We were so glad that we got to be there to celebrate with you! I'm so glad that you and Mallory will grow up together and become great friends! We Love You!