What a wonderful Christmas we had! We are so blessed to be able to live close and see all of our family to celebrate Christmas. We started by staying the night at my parent's house Thursday night with my brothers and their families.

Note* I did take many many pictures so prepare for photo overload

Every year I always say how much I love my parent's Christmas tree and Christmas decorations. I got ready to take this picture and this little girl decided she should be in front of the tree so this is what I got first:
I love it when Dad has a fire going
Mallory and I excited to celebrate her 1st Christmas

This is the first time all 4 grandchildren have been together so we had to take many pictures. Mallory and her cousins: Kiersi, Kayden and Eva
My brothers and sister-in-laws decided to do white elephant gifts with each other so I got some pajamas and Ryan got a shirt with uneven sleeves.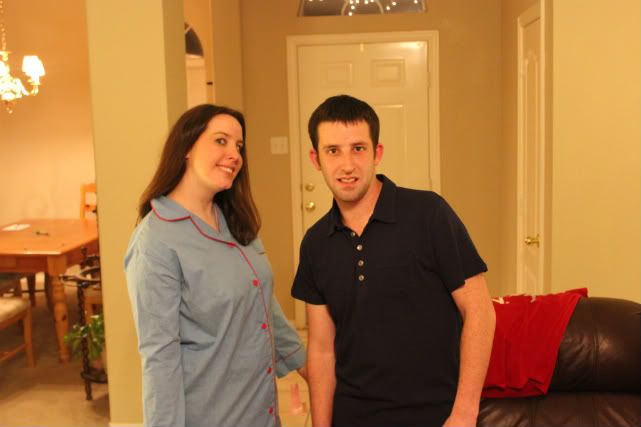 We decided to model them and do our awkward poses
We woke up Friday morning and had Christmas. Dad started by reading the Christmas story
Eva loved her bumbo and could not wait to open her presents
Mallory went right in for her present
Kiersi & Kayden got a Kindle fire from Nana and Papa - they were very excited!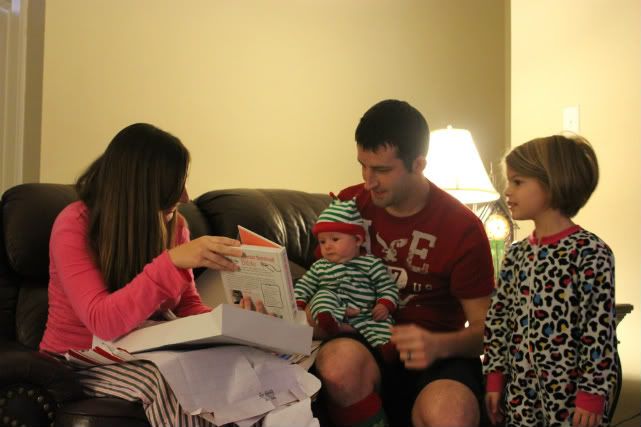 Eva opening her present from Mallory. I think she loved it!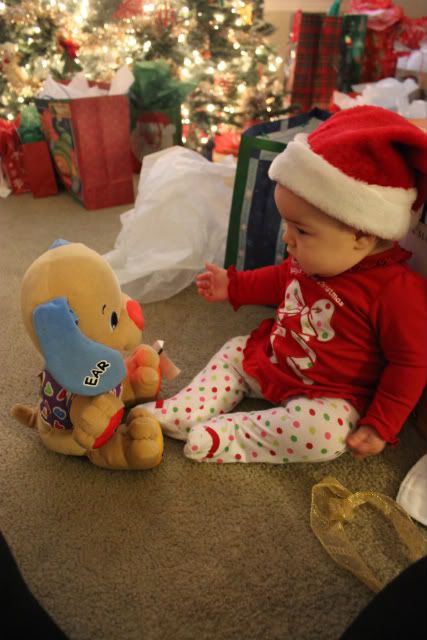 Mallory wasn't sure what to do with some toys but she loves that they light up and sing

So she just decided to eat a box
For my parent's gift, we decided to do a collage that I saw my friend
Joy
do on her blog for her dad. We each took a picture with a letter for Nana and Papa's pictures. I think they turned out great!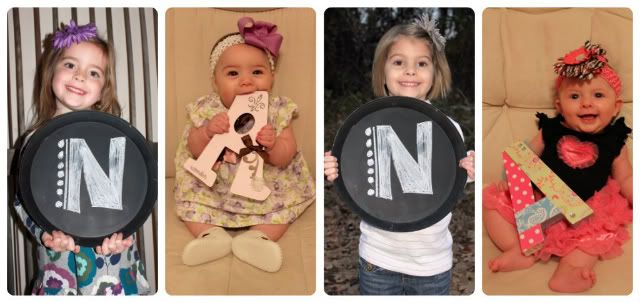 They Loved The Pics!

They also got a frame with each of our family pictures that turned out so good!

Once all of the presents were opened, it was time to find the pickle on the Christmas tree. I really thought it was my year but alas, the winner was:

My brother Ryan
Then, it was time to take photos in front of the Christmas tree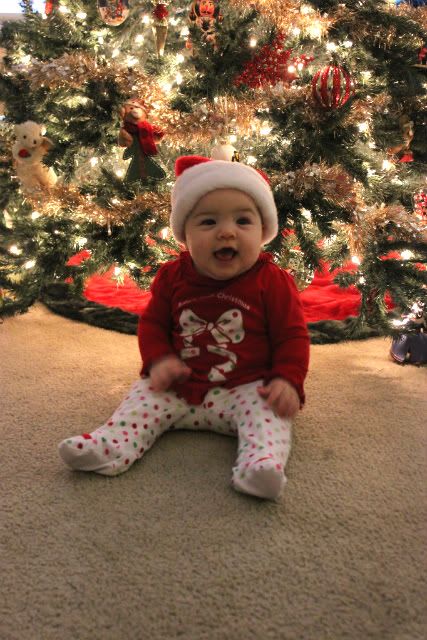 1st up was Mallory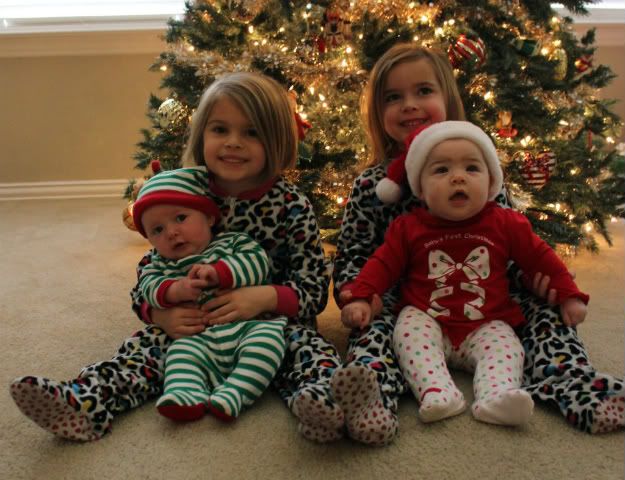 Then it was time for another picture of all of the girls in their pajamas. So Cute!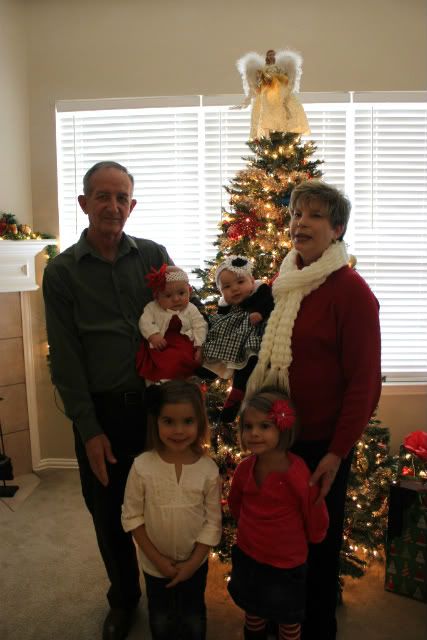 Nana and Papa with their granddaughters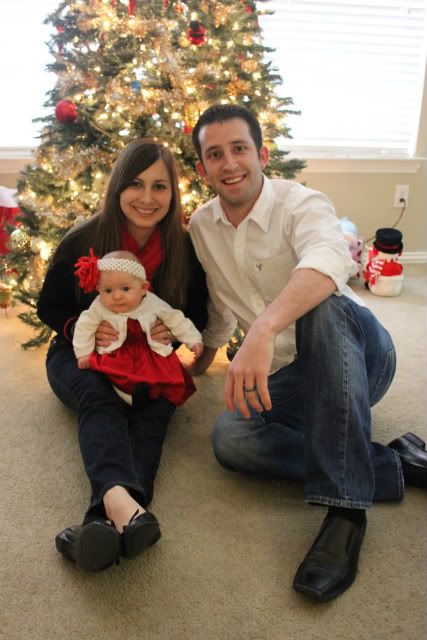 The Ryan Bradley Family
The Greg Bradley Family

The Brian Estes Family

After opening presents Friday morning, we headed over to my Aunt's house to celebrate Christmas with my family on my mom's side of the family
I didn't take too many pictures there because our family has grown so much now that there are people everywhere and this is mostly what is going on :)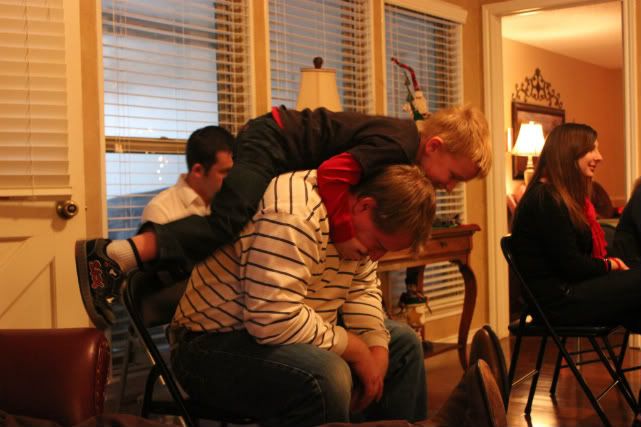 My cousin Chris and his son Andrew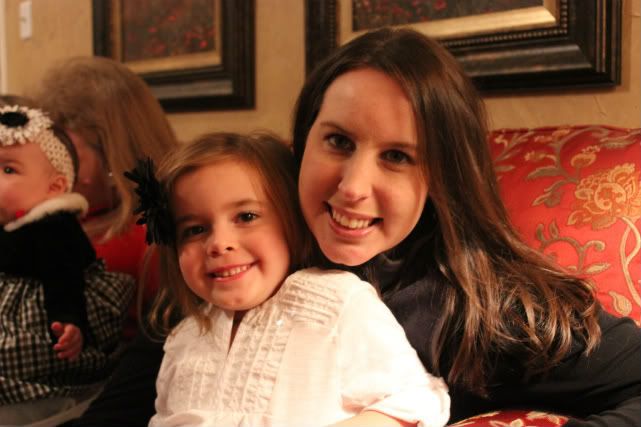 Kiersi and I ready to celebrate!
Mallory and Aunt Sherry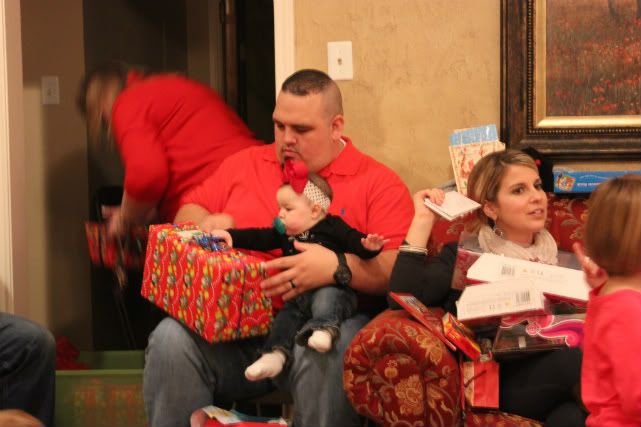 Mallory was getting good at opening presents by now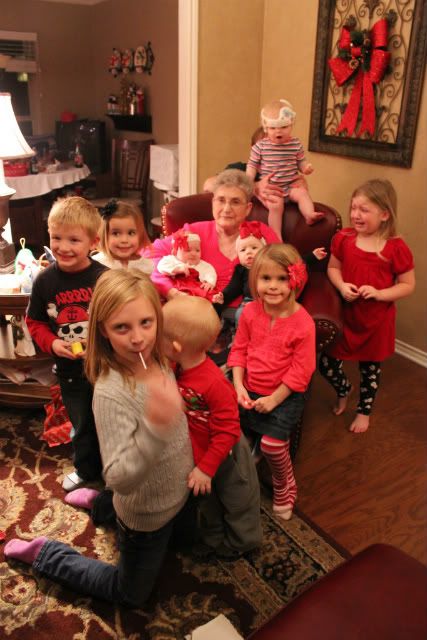 We tried to get a picture of my grandmother with all of her great grandchildren but as you can see, trying to get this many kids to smile or at least look at the camera is a challenge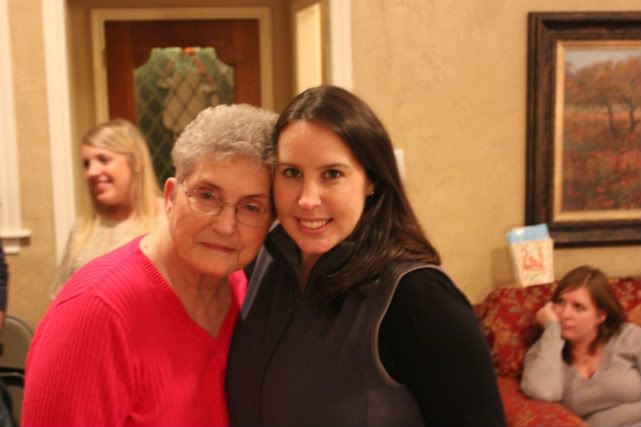 Me and my grandmother - I love her!

It was a great time celebrating Christmas with my family! I love them all so much!