We had a wonderful Thanksgiving Day! I remember last year's Thanksgiving Day so well because that is when we told Brian's family and my family. I knew that this year's Thanksgiving would be so fun because we would have our child with us! And it was great! We did our usual visits - first with Brian's family and then later in the day with mine. Let the photos begin: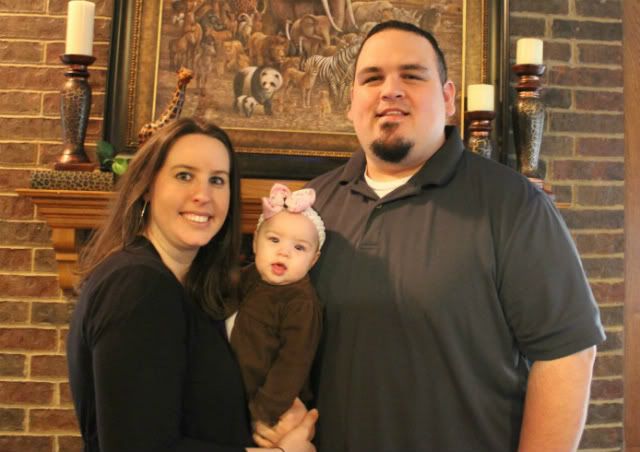 The Estes Family - Thanksgiving 2011
Our host and hostess - Uncle Kam & Aunt Pam
Lots of food! It was very good!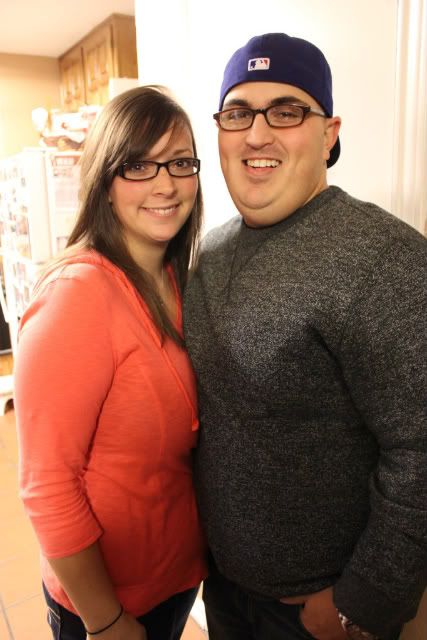 And this year - Brian's cousin Foster and his wife Abbi announced they are expecting a baby in July! Mallory will have a new cousin to play with next year!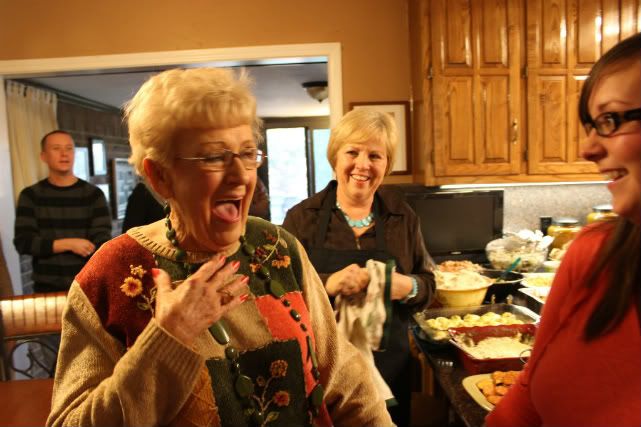 This is Brian's grandmother's reaction to the news - she was very surprised and happy!
I meant to take a picture of my contribution every year: Sausage Balls but they all disappeared fast - I guess that meant they were good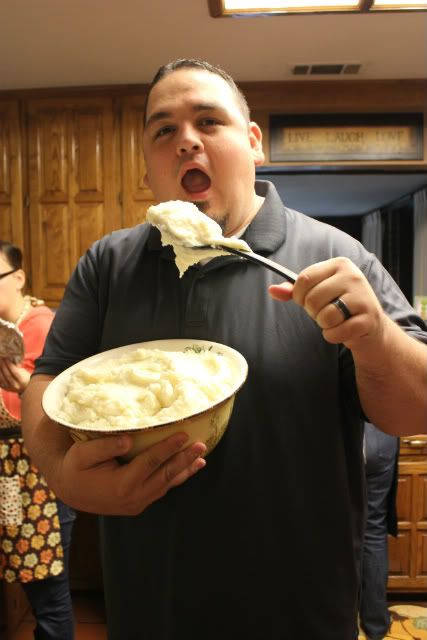 Brian was really excited about the mashed potatoes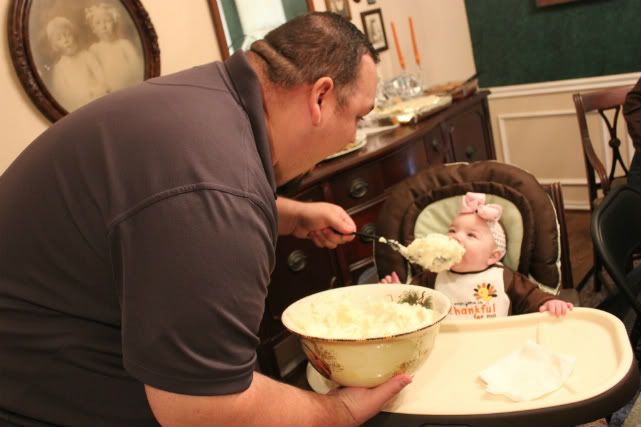 So he decided to share with Mallory :)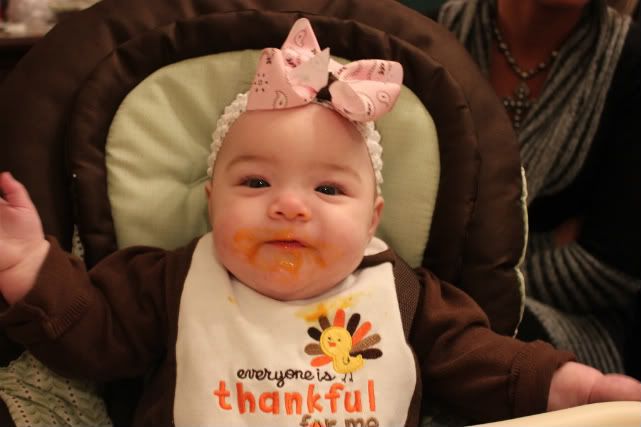 Mallory's baby food of choice on Thanksgiving was carrots and sweet potatoes - I bought the sweet potatoes baby food so she could enjoy her Thanksgiving food too :)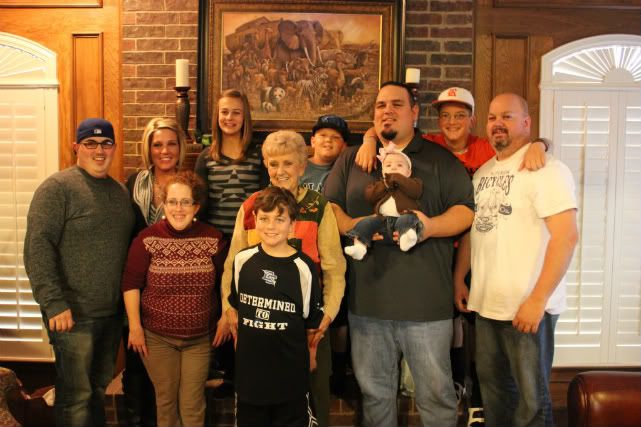 Brian's grandmother and all of her grandchildren and great-grandchildren
About mid-afternoon we headed over to my Aunt's house to see my family. We got there right as the Cowboy's game started so that's where Brian headed.
Playing games is what our family does!
Mallory and her cousin Eva
My grandmother with her great-grandchildren
My cousin Tyson and Tori got married in September but we didn't get to have a shower for them so we did a little one since all of our family was together. Gotta have a Crock-Pot!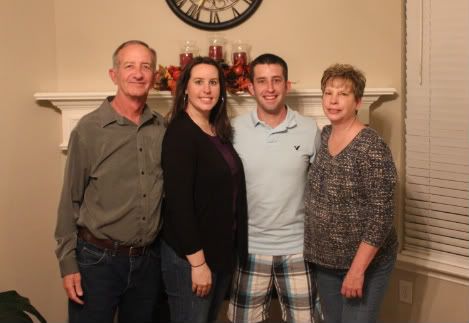 Thanksgiving evening we went to my parents house to hang out with my parents and my brother, sister-in-law and Eva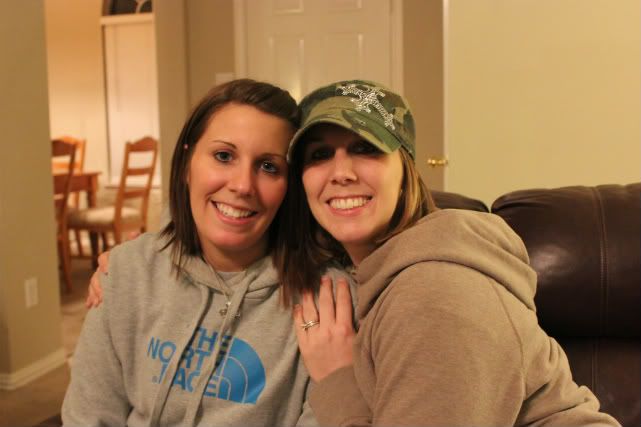 And then my BFF Julie and Jill dropped by! I was so excited to see them! I can't wait to have Baby Crowell to play with next Thanksgiving!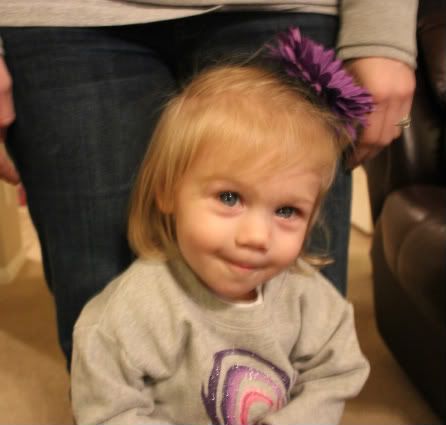 We also got to see this pretty thing - Emmalyn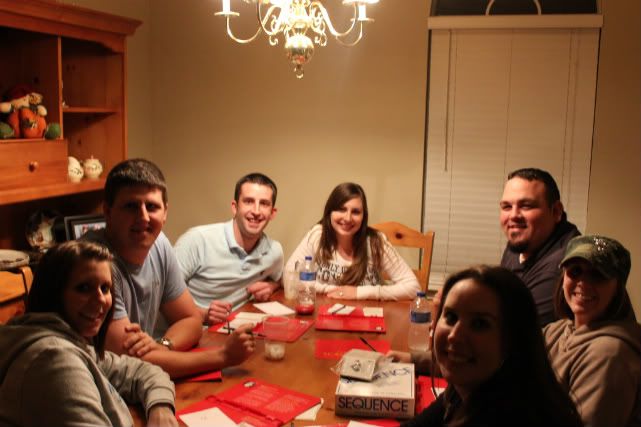 And just like we always do - we played a game - Scattegories. I lost :/

It was such a full day of family, friends, food and fun we were just all tuckered out.

We are truly thankful for all God has blessed us with!

I hope you and yours had a wonderful Thanksgiving!