Last Saturday afternoon, we headed to the Pumpkin Patch in Rockwall to get some pictures of Mallory with her cousins Caleb and Cade. I was really looking forward to the pictures and was excited to dress Mallory up in Fall clothes. The only thing was, it was 80 something degrees when we took the pics but we weren't out too long and she didn't get too hot. Also, she had just woken up from her nap when we took her so she wasn't real interested in smiling or looking at the camera for pics. We got some good ones and I put a couple below.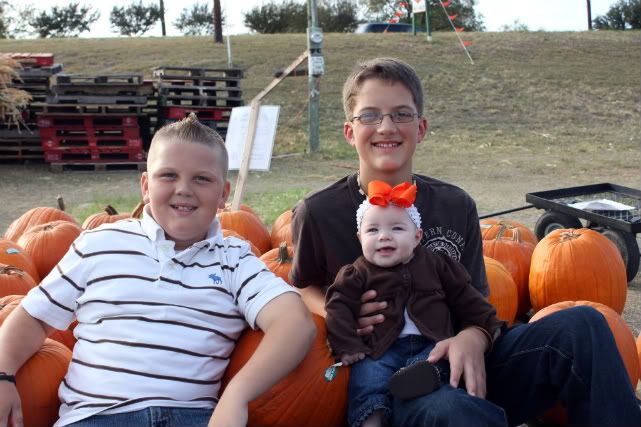 Love these pictures with Mallory and her cousins. So sweet!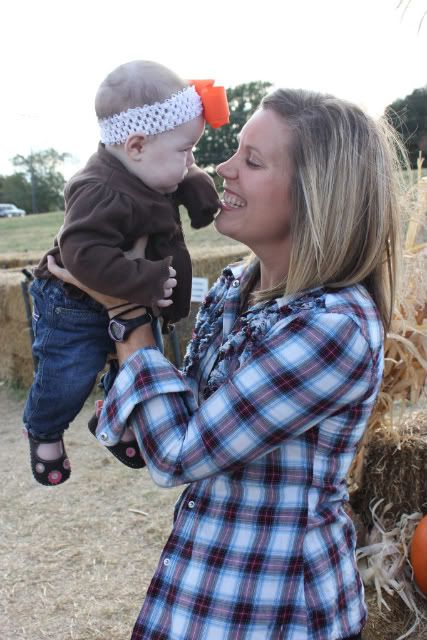 Mallory and her Auntie - I think Mallory is wondering where her hand went
Got a great picture of the Estes'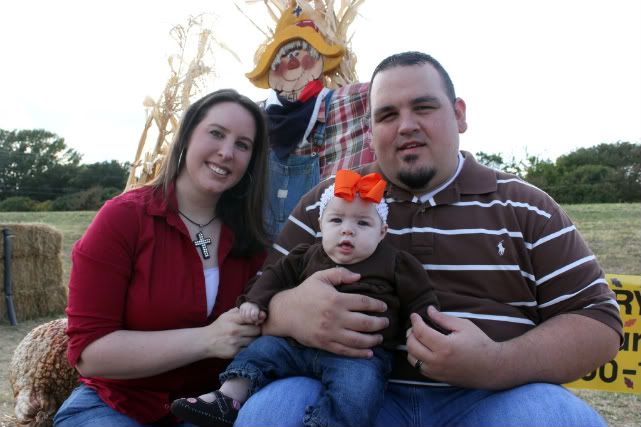 And by the time it was time to get our family picture, Mallory was done but that's ok. I'm happy she was a trooper and glad of the ones we got!