We had a busy but fun weekend! We went to the Rockwall/Highland Park football game Friday night and Mallory had so much, she fell asleep on the way home! Saturday morning, Mallory and I got up and headed over with my parents to see Ryan, Kate and my baby Eva. We were excited to see her and of course, take pictures of her. You can never have enough pictures!
While we were there, I couldn't help but take pics of Mallory either. We also took some pics of my parents with the girls and some of Mallory and Eva together. These cousins love each other already, event if they don't know they do yet :)
One of my favorites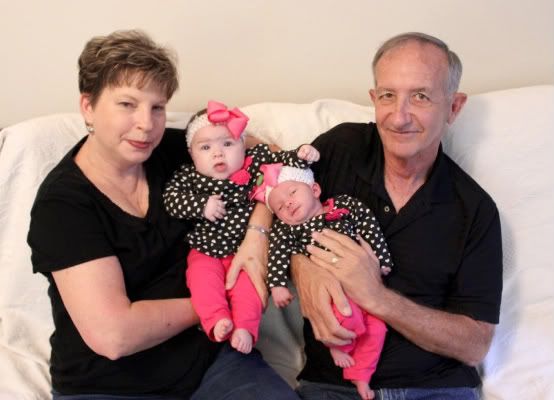 Mom and Dad with Mallory & Eva
Mallory and Eva
Mallory wasn't real sure why her arm was around Eva haha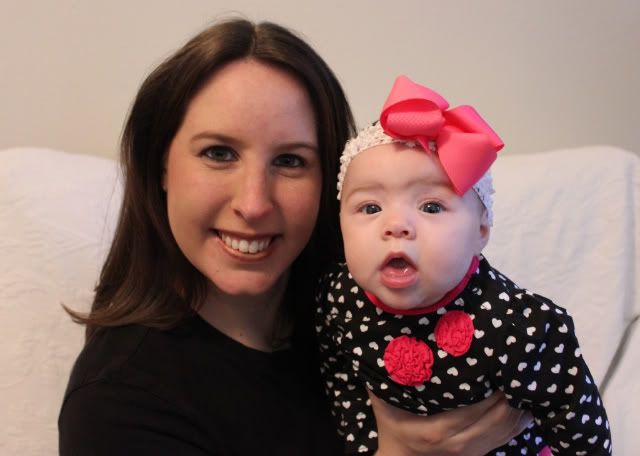 Me and my precious angel
We had a fun time with our family and look forward to seeing them again!